Commercial
Painting
Beachfront Painting Services specialises in commercial and industrial painting. We provide commercial painting services to everyone from small businesses who need their premises freshening up, to major companies looking for reliable contractors ready to take on large projects.
Our company directors, Lance Hendy and Frank Ivicevic, have many years of combined experience in all applicable aspects of the building industry in Western Australia, making Beachfront Painting Services the ideal team to tackle your large-scale painting projects.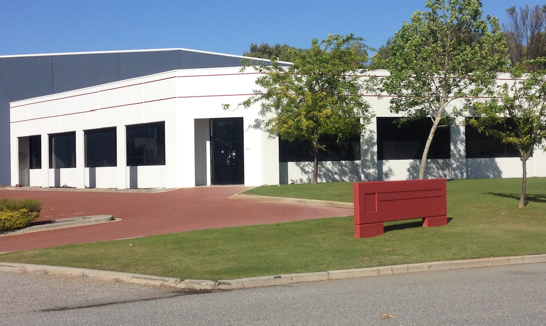 Offices
Warehouses & Factories
Tilt Up Factories
Medical Centres
Cafes & Restaurants
Aged Care / Nursing Homes
Schools, TAFEs & Day Care Centres
Multi-Storey Apartments Blocks
Multi-Purpose Developments
Maintenance Programs
Shop Fit-Outs & Major Shopping Outlets
Motels / Hotels
Bus & Train Stations
Strata Complexes
OUR COMMERCIAL PAINTING SERVICES
We can paint all internal and external structures, no matter the size and complexity of your project. No building is too tall or too small, our painters are fully licensed, including with EWP (Elevated Work Platform) licences, which allows them to use a number of machinery such as boom lifts, scissor lifts and cherry pickers.
Gutters, Fascias & Downpipes
Tilt Up Concrete Panels
CFC / Cement Sheeting
Eaves & Soffits
Structural Steel
Doors, Frames & Window Frames
Balcony Balustrades
Concrete floors
Internal & External Walls
QUALITY PAINTING MATERIALS & PRODUCTS
Our painters only use the highest quality paints and materials in our work to ensure a finish that is never less than perfect. Furthermore, we can offer advice on what paints and products might suit your project best to provide the functionality, protection and aesthetic qualities you desire. Beachfront Painting Services is experienced in the expert application of virtually all types of paints and products such as:
Acrylic paints
Oil-based paints
Primers, Sealers & Undercoats
Anti-graffiti protective coatings
Roll-on Texture Coatings
Spray finish
Standard Internal & External Paint Systems
Wood treatments
Stains
Concrete / Limestone Sealing
Bitumen Waterproofing
Floor Sealants
2-Pac & Epoxy Coatings
Staining / Varnishing
OUR PREVIOUS WORK
We've been involved in many major projects throughout Perth and the metropolitan area, including Equus Project on Hay Street in Perth City. In all of our contracts, both commercial and industrial we understand the importance of completing projects to an agreed schedule and whilst we always hit our deadlines, we will never compromise on the quality end result that Beachfront Painting Services has become renowned for.
Beachfront Painting Services have been our number 1 painting contractors for over 7 years. Completing all of our external texture and feature cladding painting as well as all of our internal walls, doors, frames and Warehouse floor painting requirements. Being in the industrial building industry, we need painters who know what they're talking about and deliver the goods to deadline. That is why we use Beachfront Painting Services. They are flexible use the best quality point and their management team are on site for regular quality checks, which saves me doing it. Using Beachfront Painting means I'm confident the job will be done when I need it to be and properly with no fuss!
Vince Filardo
Projects General Manager - PRADA CONSTRUCTION
Why

choose us?
Beachfront Painting Services offers superior services at fantastic rates, but we can also work with you to tailor the job to fit specific budgets where necessary. We have the knowledge to advise on which specific products will produce the best results on each and every surface.